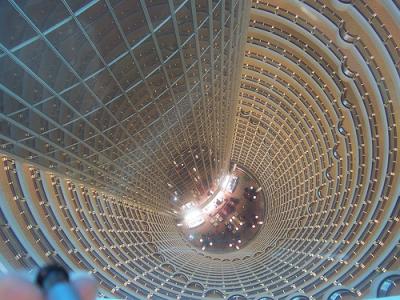 Me gustaría reflexionar acerca de una frase que leí en Naciones y Nacionalismos de Ernest Gellner.
"El futuro pasa por la gran movilidad, la gran empleabilidad y la evolución del lenguaje donde el trabajador se convierte en turista lingüístico".
Ernest Gellner fue uno de los pensadores más influyentes de las Ciencias Sociales. Profesor de Lógica y Método Científico en la London School of Economics and Politic Science y Catedrático de Filosofía especializado en Sociología. Su pensamiento está influido por Malinowski y el estructuralismo-funcionalismo británico y se sitúa en las teorías de la modernidad. Fue un intelectual peculiar que iba en contra de las modas del momento y que no compartía las teorías de su tiempo. Este fue el motivo que despertó mi interés.
Pero volviendo a la frase, la reflexión pasa por determinar si en ese futuro que está, para unos, en los inicios y para otros, a mitad del presente, los trabajadores somos o no somos turistas lingüísticos.
En mi opinión, esta frase deberíamos segmentarla adentrándonos en las diferentes clasificaciones de trabajadores, zonas geográficas y períodos laborales. Tipologías, lugares y momentos. La globalización aún no está mayoritariamente asentada en temas de movilidad y empleabilidad a pesar de que pueda parecer lo contrario. Es sólo una evolución del proceso que todavía está en sus inicios y que viene determinado por varios factores. A pesar de ello, es una realidad para una parte de la población que va en aumento a pesar de las tecnologías que facilitan la video conferencia. Personas que por sus obligaciones laborales, deben desplazarse a otros puntos del planeta, pernoctar y comunicarse en idiomas que no son los propios.
Este "turista lingüístico" lo situamos en la Turismología que es una ciencia que estudia el Turismo en su totalidad desde las Ciencias Sociales y se relaciona con las Ciencias Económicas. La Turismología es el estudio del fenómeno turístico en cuanto hecho social, en el sentido dado a esta expresión por Durkheim. El Turismólogo o Turistógrafo es la persona investigadora que estudia el turismo desde el punto de vista científico. El Turismo es un fenómeno único y ninguno de sus componentes puede situarse aisladamente. En este caso concreto, nuestro turista, se relaciona estrechamente con la Lingüística, los temas empresariales y laborales.
¿Dónde empieza al trabajador y dónde acaba el turista? ¿En que punto se encuentra uno con el otro? ¿Están integrados? ¿Son híbridos? ¿Es una evolución del trabajador o del turista?
Gellner afirma que el trabajador se convierte en turista lingüístico. Movilidad, empleabilidad y lenguaje determinan al turista lingüístico. Un turista que viaja por motivos de trabajo pero que consume ocio. ¿Dónde situamos la evolución del lenguaje? ¿Es un componente de la tipología, una característica o es la base que sustenta la definición? ¿En cuantos países trabajará y cuantos idiomas deberá dominar? El trabajador se mueve con destreza en los diferentes escenarios que visita haciendo uso de un arma estratégica: los idiomas.
Un tema apasionante que deja en el aire muchas incógnitas pero que fundamenta la reflexión de la evolución del turismo en el sentido de que la industria turística pone facilidades mediante los servicios que ofrece a sus clientes para que no tengan que pensar, aprender idiomas ni tan siquiera informarse acerca de las culturas de los países que visitan. Contrariamente, el turista que viaja por motivos de trabajo o el trabajador que hace turismo, necesita tener información acerca del país, su cultura, su idioma y sus empresas. Es un turista diferente, un turista lingüístico, que no tiene nada que ver con el turista que viaja para aprender idiomas a través de los servicios de una agencia de viajes.
Foto: interior de la Jin Mao Tower en Shanghai.